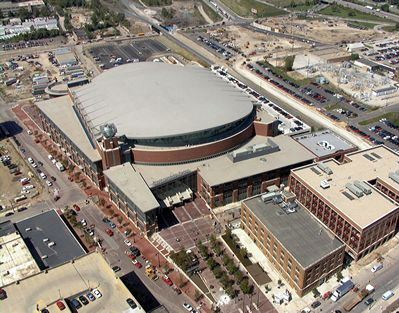 By Brad Lee
When the game starts just after 6 p.m., man it's a rush to get home and get the computer fired up.
The Blues lineup is the same, but there's a change in goal. Hannu Toivonen gets the start.
Hannu deserves the chance, he's been working hard and went to Peoria. This is a good night to rest Manny and be ready for Washington, Willem Dafoe told the FSN.
18:59 Bernie is absolutely effusive about the game against Anaheim. I think he just French kissed John Kelly to celebrate.
18:20 Blues LAZY clearing the puck and Peca tried to feed Nash, who was stoned by Toivonen. Nash's line is buzzing and has had two or three chances. When did Tyson Nash get good? Oh wait...
17:00 Apparently Murray felt bad that Doug Weight played with Dwayne King all last game, so he's double shifting Kariya. I hopt Dougie delivers him some flowers cause whatever it takes...to avoid playing with Ryan Johnson and Jamal Mayers.
14:54 And my copilot tonight is apparently the Dooks:



Â




Dooks Says:
October 25th, 2007 at 5:10 pm eI'm sick and a little lightheaded, so that may or may not affect my blogging prowess, but I'll be here


Dooks Says:
October 25th, 2007 at 5:12 pm ehold up! I thought teams wore the whites on the road. what's the occasion?







Good point, my man. What the Hell is Columbus wearing white for? And I would say a majority of the folks who stop by our site are sick and a little lightheaded all the time.
11:55 The Blues realtime scoreboard says St. Louis has four shots. I don't believe it.
9:45 McClement and Stempniak each missed the net with Leclaire flopping on the ice. Really the first good pressure of the game. Surprise, it's the kid line! I am so happy that they're getting so much more ice time compared to a year ago.
9:15 I just read Ken Hitchcock's mind: "Cheeseburger, cheeseburger, cheeseburger, need to keep forechecking, cheeseburger, chocolate milkshake, sprinkles, keep playing physical Nash, cheeseburger, I wish my tie was edible."
7:25 D.J. King needs to learn how to check. Seriously, he either is standing still and just pushes the other guy, or he only gets a piece of him or misses all together.
6:15 Two shifts in a row that Jay and the Americans had good scoring chances.
5:05 And the White Jamal Mayers did nothing with a little break-in on net. Shocking, I know. I bet he misses playing with the European Jamal Mayers, Radek Dvorak.
4:15 Hannu Toivonen just made a save...on an illegal scoring chance by world-renowned cheater Sergei Federov. The puck was in the crease after a shot, Federov was doing a triple sowcow throught he crease, used the toe pick on his figure skates to spin and then kicked the puck with his heal towards the goal. Toivonen was not amused.
2:59 Zherdev is sleepskating as usual. He put a lazy shot on goal and then yawned.
2:22Â Kariya with the shot and Leclaire with the good save, cutting down the angle. CBJ might not be so hopeless anymore. Wait, I'm lightheaded again.
1:22 If Columbus was a good team, they'd have two goals already. The Blues are not exactly playing their A Game.
0:29 Bernie loved Phil Housley. "He always got the shot through." Eh, but how often did he score (as a Blue, not that often)? Stempniak another great chance. He's getting at least one tonight.
And my co-pilot with spot-on commentary:

Dooks Says:
October 25th, 2007 at 5:38 pm e
fastest. first period. ever.
Couldn't have put it better myself. The on crack realtime scoreboard for the Blues has St. Louis up in shots 14-9. Really? The Blues took five more shots? Really? Doesn't feel like it. I was going to say it felt like the Blues are lucking to be at the intermission tied 0-0 and could easily be down a goal or two. But that would imply that Columbus is a good team. How the Hell did they score seven against Chicago Tuesday night?
That's all for the first period. We'll be back for the second. Meanwhile, check out some other threads. How do you feel about Andy Strickland?