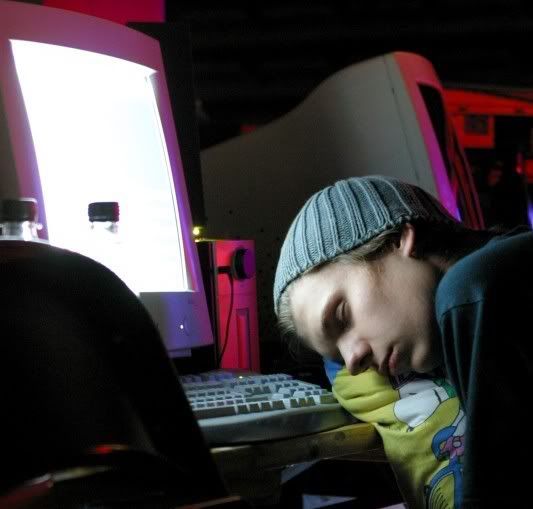 By Brad Lee
It really sucks that for the second time in two seasons the Blues open away from home in a game that starts after 9 p.m. St. Louis time. At least last year we only had the team's collapse and the hopeful termination of Mike "Chicken Wings" Kitchen. But this year, we've actually got some hope. Optimism even. So stay up late with us.
In the last two seasons, the denizens of Game Time Nation have congregated on our old message board for game threads where we'd all post snarky comments about Bernie Federko's announcing, criticize the officiating and generally break down the game as it happened. Now that we're more blogcentric, come back Thursday evening for an experiment in live blogging. Since you'll be at your computer, clothing is optional!
I'll have a post started that I'll update as the game progresses. The comments will be open to post thoughts/reactions real time. You pass out on your couch after downing a bottle of Wild Turkey, no problem. You can come back when you wake up Friday morning (or late morning or even early afternoon), check the thread out and see all of our pithy comments and all the revelry you missed.
If all goes well, we'll have more live blogging for mostly road games or at least an open thread for comments to banter back and forth. You never know, maybe I'll get drunk before the game to make it interesting, or possibly tragic.Â