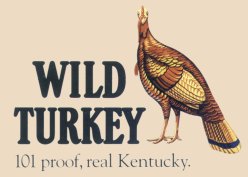 Our Blues attempt to continue the recent pattern of win one/lose one as they try to put the terrible loss to the Coyotes behind them and get a little revenge on the Wilds - owners of the worst team nickname in professional sports. Wild is so dumb that I'd actually think if they'd gone with the Wild Turkeys they'd have done better. At least I know Jeffio could get behind that one.Â
Minnesota's had a rash of groin pulls to key players, including the goalie Niklas Backstrom and stud forwards Pavol Demitra and Marian Gaborik. Their official site says that Gaborik and Demitra will suit up for tonight's tilt, but you all know how those pulled groins can be: once you start pulling 'em, it's hard to stop.
Oh, Dominic Moore is also out, and we'd give a shit if he was any good.
This thread will be open for all to use but the Live Blog may be a tad slow since our own Brad Lee is vacationing working somewhere in the Southeast (United States, not Asia). As I try to fight off the Kids of Game Time and attempt to watch the game, I'll try to post anything of note, but the commentors will have to carry the day, I think.
Along those lines, our Guest Blogger trial went so well with GT's only foreign correspondent, Marcus Pettersson, we're going to open the gates to anyone else who'd like the keys to the car for a night. Best bet is to make a name for yourself as a solid commentor first, then hit us up at gallagher@stlouisgametime.com to volunteer.
Let's Go Blues!
Some random notes from the first half of period one:
-Gaborik is apparently Slovak for "silly". As Bernie said, hitting the puck out of mid-air for a goal is "hard to do". Thanks Bernie.
-"Jamal Mayers with a shot on goal... that thing was three feet wide."
-Speaking of Jamal, is he double shifting or something? He's on the ice every time I look up.
-King Dwayne: extra points awarded for guts. Boogaard is a freakin' monster and he went looking for a scrap with him.
5:48 remaining, 1st Period: just received a call from the King of All Vendors, John. He's clearly been drinking since well before the drop of the puck. "I want you to get back to your family, but this has been bugging me for two years. They never should have gotten rid of Demitra. OK, goodnight."
I couldn't agree more.
Fight Update For Fans In No. FLA: Lots of wrestlng, no damage done to either side. Warning: Boogaards may be larger than they appear prior to fights.
1:25 remaining, 1st Period: John Kelly jinxes the team with a glowing report about the Blues' PK this year. Getting out of this kill will be against the Wild and against the Hockey Gods who disapprove of gloating.
End of One: Down by one, the Blues are well in this, but are going to need to work hard to crack through this Minnesota defense. In other news, Chris D claims victory on David Perron.
Intermission Spin Through Center Ice: The Bruins mascot (a bear, surprisingly brown in color and not the natural shade of blue) is playing hockey in Boston with the Red Sox mascot, a giant green monster named Wally. I can't believe I'm jealous of someone's mascot now.
NYI - Sillinger is playing his 1,000th NHL game on his 500th team. During the handshakes, his wife was kissing every player. Every one. Hmm.
OTT/ATL - Thrashers down 4-0 halfway through the game. You know how some franchises seem to be destined to always disappoint? Yeah, it's like the Florida Panthers were cloned and the egg was implanted in Georgia. What do you think the odds are that they can re-sign Marian Hossa after this year? I don't think so, either.
Start of Period Two: Tkachuk's stats against the Wild? 17 games, 4 goals, 5 assists. Yuck.
17:40, Second: Weight, Perron and Rucinsky had a nice shift, but again, no damage done. The so-called Kid Line needs to get going too. Someone mentioned it on this site earlier today, but the lack of scoring from the non-Kariya lines is starting to be a problem. They seem to have some chemistry on both of those lines tonight, but the fact is, no one is finishing.
Keith Tkachuk, you're welcome. Just minutes afte being disparaged here, Tkachuk gets the ugly PP rebound to tie the game. And people think blogs have no influence.
From the non-news file: The words "foolish" and "Boogaard" are used together in a sentance for like the one-millionth time. More to come.
Uh oh. I hate to admit it, but maybe it's good luck for me not to watch. I left for two minutes and missed the goal. Blues with the 2-1 lead.
Blues PP: Even Bernie is now calling for the Blues to "Shoooot!" God I wish he'd just bust one out. Mick McGeough made the call - anyone think he's still feeling guilty about completely raping the Blues last year in the Senators game? Yeah, me neither.
5:05 remaining, Second: John Kelly just coined a great euphemism for whiffing on a shot, "Backes leaves the puck for McClement!" The Blues are definitely winning this period. The complaining I was doing about secondary scoring earlier must be a concern for the coaching staff, too. The non-Kariya lines have been shooting like crazy.
Rucinsky perfectly sets up Ryan Johnson. Too bad Jamal was using the hands to get himself a drink of water. If Johnson gets that thing in the air, it's 3-1 Blues.Â
Two trends continue with one play: Demitra scores on the Blues, banking a shot in off Tkachuk to beat Legace. How many times is that going to happen to Manny this year? That's at least three already.
End of Two. Late goals hurt just as bad as early goals. It sucks to way out-play your competition and the head into the intermission tied on a fluky goal.
Start of Three... and apparently Bernie was screaming at someone during the break, because his voice is shot. Probably yelling at someone about the closed-up bar that has/had his name on it.
No call on a play that looks like the definition of boarding. Mick McGeough, reporting for duty, sir!
What do you know: a makeup call, Blues on the PP. Keep it up, McGeough.
I'll make you all a deal: next Blues PP, I'll leave the room and we can see if I'm good/bad luck for the Blues. I'm a team player, see.
Milk, It Does A Body Good! Jay McKee gets his first goal as a Blue, breaking the tie. Tighten up, everyone, no more own goals.
Eight Minutes To Go. Expect more pressure like this the rest of the way. Minnesota is known for D, but they are, as Bernie and John keep saying, a puck-possession team. They can be because they have so many individually talented players. When they want to go offensive, they have another gear to go to. Sitting back in a shell won't work. The Blues need to be skating hard.
Three Minutes. And it's gonna feel like a PK all the way now.
Perron on the 2 on 1. And he wastes it, firing the puck low, but just not hard enough. He's slapping his stick on the ice, so I think he wants a do-over. Not sure on the rules for that, though.
Good god. What is that horrible music the Wild play waiting for the puck drop? It's like someone hooked a synthsizer up to a fucking jackhammer.
Bring out the Zamboni. Big win for the Blues tonight and now it's time to start a streak with Chicago in on Saturday. See you at the game, and remember: Blackhawks Suck!