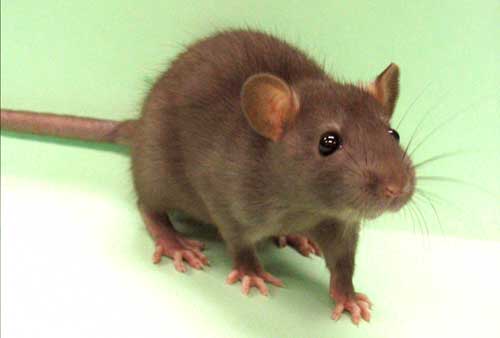 By Brad Lee
17:40 Lots of choppy/chippy play back and forth. Nobody has any rythm. It's like Columbus is in town. Dan Hinote has the best chance so far...and he partially fanned.
16:10 One of the Johnsons just had a shot shorthanded.
15:10 Gelinas knocked Emmanuel's trapper off his hand. He still struck a pose with his bare skinned hand trying to cover one side of the net. Hopefully we'll find that photo later. They actually stopped play because he didnt' have his glove.
13:53 And Perron takes another poke/shove/slap/hit after the whistle. It's like the vets on Nashville don't like him or something. I bet Perron will send them a friend invite on MySpace later tonight to try and patch things up.
Still no photo of the denim suited woman or the Answer Man.
They just put up the rookie goal scoring leaders. Did you know So Taguchi has seven goals in San Jose? Man, that guy's talented. And I'm sure I'm the first person to EVER make that joke.
13:27 Bradley Boyes with a backhand shot that was so strong, Mason fell backwards after it hit him in the chest. And the Blues got a little unlucky with an early whistle.
12:55 Blues on the power play. They're 0-1 with just one shot. Sweet.
12:10 Erat and Legwand on a 2-1 shorthanded and Legwand tried scoring by shooting the puck through the side of the net. He was less than successful.
11:06 Seriously, what's wrong with Lee Stempniak? He just drew a penalty but he has one stinking goal on the year. Is his contract slowing him down? Was it McClements' fault? Your thoughts in the comments, please. Any thoughts in the comments, please.
10:28 POWER PLAY GOAL off the stick of Paul Kariya. I say off the stick because it was a sweet downward deflection on a shot from the point by Erik Johnson. Man, they've missed an accurate, strong shot on the point. Those down delfections where the puck bounces on the ice are tough to stop.

GT Prospect Department Says:
November 19th, 2007 at 8:50 pm e
As for Dutchie, he's experiencing the well-known Sophomore Slump. It happens to pretty much everybody. Not a big deal; we all know that he's got the talent to get off the schneid.
I'd buy that GTPD, if this was his second season. It's his third. Maybe he's experiencing the little known Junior Slump. We should try copyrighting that or something.
7:00 The Blues are keeping with the trend of only scoring/allowing goals in the net on the left side of the TV screen. This happened last Tuesday vs. Detroit. That could be trouble if they don't get another one or two this period.
5:30 I love typing text messages from Gallagher that he sends me during the game if I'm not there.

"There's also an idiot behind me who was screaming for the Blues to shoot when they had the puck literally behind the net. And a woman just made me get up so she could leave during play.
Maybe I do hate everyone."
Fake boss, I hate both of those things too.
1:50 Erat whiffs on the breakaway. Sweet. His stick is probably too slick with Euro grease or something. And now there's a power play it seems because Tom Calhoun is yelling and they're playing quasi techno music. Â
And that's the end of the period. 1-0. We'll be back in the third with a new thread.