By The Answer Man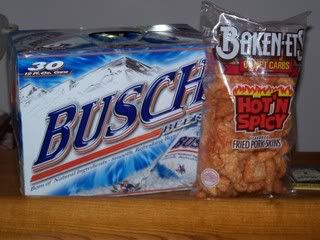 11. Drinking some ice cold Busch beers and wash them down with some pork rinds.
10. Cruising North Lindberg in the fly '84 Camaro.
9.   Getting skates sharpened.
8.   Spending lots of time on the new GT vs. looking at porn.
7.   Taking mom to her friend Phyllis's house so they can hit the underground bingo parlor.
6.   Purchasing some live bait.
5.   Workout - Back and Arms Day on Saturday.
4.    Laughing at Eklund's "Chart".
3.    Looking for Larry Pleau at St. Louis Bread Co.
2.    Headed out Saturday night to find a lucky lady and some wings.
1.    Posting all over the Red Wings message board about how much they suck.