Seems the east coast marketing giants have stomped into the Scottowel Arena with yet another ticket selling scheme. Last year they raised tickets with a crappy team. This year: Won't upgrade ticket plans from a half season upper, to a special deal full season lower; cold calling former ticket holders with pre-recorded announcements from Paul Kariya; and attempting to bring back the much beloved Blues team of two seasons ago. I just don't get it. Or perhaps THEY just don't get it. Anyway, here are the...
Top 11 Pre-recorded Phone Messages Sent to Former Ticket Holders
11: Hi this is KT, did you know that for less than $5 a day, you can provide an NHL calibre player with krispy cremes?
10: Hi this is Barrett Jack--- OW MY SHOULDER!!!Â
09: Hi this is Perry Turnball's sister's ex-husband, you may not know me, but the BLues just signed me...
08:Â Hello this is Jamal Mayers... [click] ... Hello? Its Jamal.. From the Blues? Hello?
07: Â Hello this is Ryan Johnson, I'm calling because when I was resigned it was because I "will do anything asked" of me. Here's the proof....
 06: Hello this is Harry Ornest, I'm rich but if you'd just be my co-signer here on this season ticket plan...
 05: Hello this is Jay Mckee, if you blinked you missed my Blues career, don't miss out again this year. Go to every game, you can never be sure which one will be the one I play in!
04: Hi, David Backes here, why not return to the Blues? Come back to be a Backes backer
03: Hello, the is D.J. why not wake up to Missouri hockey with the king?!
02: Its Manny. The Blues are starting a Legace of thier own, and your invited to join!Â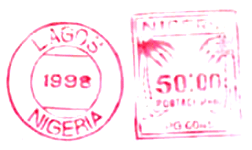 01: Collect call from Lagos, Nigeria....
Dear Sir, Confidential Business Proposal
Having consulted with my colleagues and based on the information gathered from the Nigerian Chambers Of Commerce And Ice Hockey, I have the privilege to request your assistance to transfer the sum of 47,500,000 Blues tickets (forty seven million, five hundred thousand tickets) into your accounts. The above sum resulted from an over-invoiced contract, executed, commissioned and paid for about five years (5) ago by a foreign fan. This action was however intentional and since then the tickets has been in a suspense account at The Scottrade Centre Will Call- Forgein Order Department.