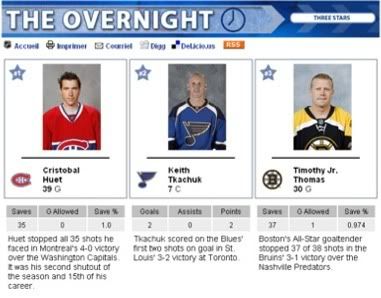 By Brad Lee
With his two first-period goals, Keith "Call Me Walt" Tkachuk was named one of the NHL's three stars from games last night. With most of the teams in the league playing last night, it's interesting that Tkachuk was the only non-goalie to crack the list.
As was discussed in the open thread last evening, No. 7 may have benefitted from a few days off and that Murray should consider that as the soon to be 37 36-year-old needs to keep contributing down the stretch if the Blues are going to keep this interesting. And with Nashville, Columbus and Vancouver all losing in regulation last night, the standings are as close as they can get. Only five points separates sixth place Calgary (58 points) from 12th place St. Louis (53 points). Don't forget, you can get your Horribly Too Soon, Possibly Jinxing Playoff Push ticket packages right now!
In all honesty, I basically put this up to give dependable commenter Chris D an open forum to pull his hair out over one of his least favorite players, the man he calls Tk-choke.