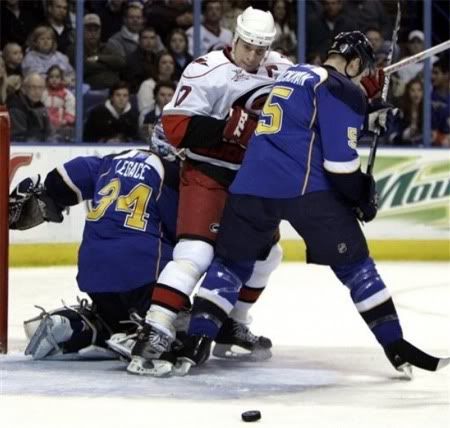 By Brad Lee
It's Halloween Eve (or Devil's Night as the arsonists in Detroit call it) and the Hurricanes are in St. Louis tonight for a little early trick or treating.
Here's a preview that has some of the cover story from the paper version of tonight's Game Time. No live blog until the upcoming road trip. Remember to wear your costume tonight. And try to forget about what might have been if future Hall of Famer Rod Brind'Amour had never been traded.
Feel free to fill up the comments. Play nice, you never know what ghouls may be watching.