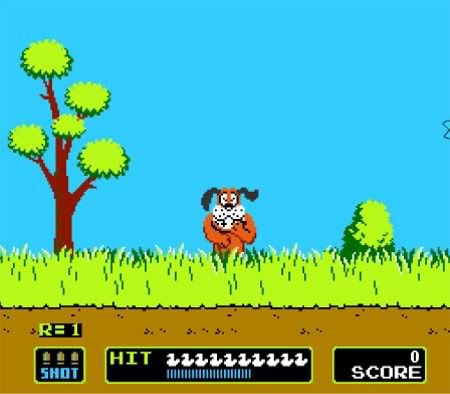 By Brad Lee
Hey, I'm early with the third period. Sweet. Blues still up 1-0. Back after the intermission.
Offer still stands. Anyone who wants our paper we sell outside Blues games, e-mail me at gtbradlee@gmail.com. And don't forget, subscribers get a great discount.
19:26 Legace with his best save of the night.
17:37 Ducks turnign up the heat a little. Puck over the glass. I need beer.
16:44 A tired, shrieking 3-year-old is not conducive to good live blogging.
15:46 Perron stoned. Ouch. Nice play.
15:17 Penalty on the Blues. Damn Polak. Cool audio feedback with the referee. Felt like I was at a Nirvana concert.
14:15 Niedermayer hit the post. Legace flinched like it went in.
12:47 Kunitz with the baseball swing with the puck in the air puts it in the net. Tied 1-1.
"This is kind of a downer," Federko said. Sorry, man.
11:25 Perron draws the penalty.
9:45 REGIER! GOAL!
Backes with the assist from behind the goal. If that guy goes back to Peoria, let's burn Scottrade down. Add Woywitka to the helpers. It's 2-1.
7:55 Gallagher texted me awhile ago saying you'd think a defensive defenseman making $4 million a year should be able to check. But McKee sure as hell can't.
For the record, I think Paul Goodloe is twice the meteorologist Richards ever was.
And it was a plane crash. Intentional.
We're the classiest Blues blog on the Internets. And the only real Blues blog, but who's counting?
6:40 Blues power play coming up. Sweet.
5:04 INTENSE power play for St. Louis. No goals yet. Great holds at the point by Brewer. Fans and Kelly think there should have been another penalty.
3:05 Legace freezes the puck. No worries. Not stressed at all. Nope.
1:42 Blues doing a good job mucking up the middle.
1:28 Ducks' goal is empty...and there's a motherfucking penalty on McKee. I hope he feels a little bit ashamed ever time he cashes a check.
Personally I don't like when the Blues pull the goalie on the power play. As Kelly mentioned, icing isn't a deterrent.
0:58 Shot on net. Nice save. Lots of whacking at each other after the whistle.
0:24 Great play by Pronger to reach up and catch the puck. Shot goes over the glass.
Crowd is standing. Great atmosphere. Blues still lead 2-1.
FUCKING COTTON EYED JOE SONG. I HATE YOU MUSIC GUY.
Shot goes over the glass off Corey Perry's dome. Faceoff in the neutral zone. Ok, his shoulder.
0:00.9 LEGACE GOT LANDED ON. PUCK GOES IN AFTER. MOTHERFUCKING BULLSHIT.
GARAGE LEAGUE.
FUCK YOU REFS.
They're reviewing, but what's there to overturn? They can't call interference on the replay. Fuck this shit.
The Ducks player was pushed by McClement. But he didn't push him into Legace. Dude fell into Legace on purpose. Fuck off.
OVERTIME.
4:18 Way to bring the crowd down in overtime announcing the goal, Tom Calhoun.
4:10 Selanne didn't like an icing call. Fired the puck around the boards in protest. Unsporstmanlike anyone?
3:54 Brewer almost ended it. Almost. Now that would be funny.
2:52 Backes with a chance in front. Scrum. Officials apparently won't allow the Blues to perform a pro wrestling move on Giguerre. I'm partial to Jake the Snake's DDT.
STEMPNIAK SCORES!!!!!!!
TAKE THAT DUCKS!!!!!
TAKE THAT REF!!!!!!!
Huge pile of players in the corners up agains the glass. Nice wrist shot from the top of the circle. Stempniak had his head up the whole way, picking his spot.
Stempniak's third of the year.
Wow.
Thanks for hanging tough. Like NKOTB.
No live blog tomorrow night unless Gallagher picks up the keyboard and goes crazy.
Later, figureskaters.