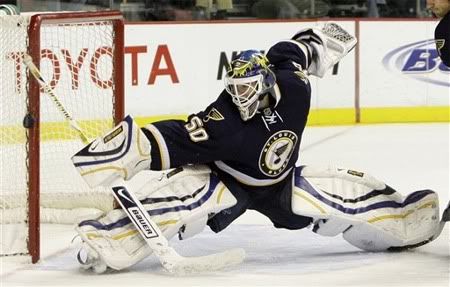 By Brad Lee
Well hello. It's the night before Thanksgiving, one of the biggest bar nights of the year. Family time is kicking in. There's a lot going on. And another Blues game 24 hours after the "thrilling" 1-0 shootout win at Nashville.
Frankensteen and the guy with the Cola name are in Colorado and in uniform...like we speculated in the live blog last night (Hey Dooks. Listen to us, not the out of town announcers).
Fill up the comments. Get ready to be filled up with turkey tomorrow. And we'll have a recap thread at some point after the game/in the morning as was suggested in the comments in the third period post.
Let's Go Blues!