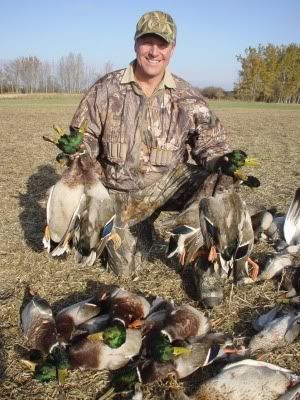 By Brad Lee
We usually have the lineups and stuff from Jeremy Rutherford...but he's not traveling with the team. He did post on his blog that Ben Bishop is backing up Chris Mason tonight.
We'll be back hopefully for the opening faceoff.
And we're back.
Does anyone when they hear Andy Murray talk just want to shove a big throat lozenge in his mouth? I do.
They're showing the lines.
Tkachuk, MdDonald, Boyes
Kariya, Berglund, Perron
15:52 Fight. Montador vs. Janssen. Entertaining. Lots thrown. Both landed big shots.
Stempniak, McClement, Backes
Hinote, Stastny, Janssen
And the defensemen
Brewer, Weaver
Jackman, Pietrangelo
McKee, Polak
And we're set...
I don't like the reunion with Jay and the Americans. Don't like it at all.
19:24 Rob Niedermayer gets the breakaway...and scores. Chris mason was still putting his blocker on. Jackman wasn't quite paying attention. Oopsy.
And why does the PA announcer scream? That would make my ears bleed on a nightly basis.
Welcome new commenter bgdog.
17:04 Tkachuk gets a mini breakaway and put one off the post.
It's so strange to watch a game when Pronger touches the puck and he doesn't get booed.
16:40 Berglund!!! Tied 1-1. Holy crap. Could be an 11-10 nailbiter. Great steal and then totally deked the goaltender. That is one sweet Fruit Euro.
Welcome new commenter Steiny.
14:10. Back and forth action. This could be a helluva game. Blues definitely fired up.
LOTS of empty red seats there at the Pond. They won the Cup two years ago. That's kind of sad.
13:02 Mason may need glasses. Puck hits him. Lands right in front of his knees. If it was a hooker, he would have owed it $10. He finally saw it and covered up.
And Chris Fucking D tries the glasses line...but doesn't have the hooker joke. BL 1, CD 0.

Poor College Student
If only Manny hadn't fallen face first into Palin's carpet…
She's a MILF. Nothing else to say.
11:00 You think all the foreign hockey players were even more bored than most Americans about the election? I bet Berglund said, "We elect the person who eat most herring."
10:50 Selanne and the Ducks screw what could have been a decent 3-2 opportunity. Instead the settled for a shot outside the faceoff circles. Weak.
8:29 Jackman got caugh flat-footed swiping at the puck. He missed and allowed a 2-1 chance. Way to set an example for Pietrangelo, baldy.
8:05 David Backes is making friends and influencing people. He has at least 30 hits on the season now, almost double the number of the next guy on the list.
6:31 Pronger, you never pause at the blue line carrying the puck. Thanks for the offsides, dick.
5:01 Berglund is shifty with the puck in traffic. Just put a backhander wide. He needs to be this aggressive every game.
And in the great "Does Chris Mason suck" debate raging in the comments, I'd like to add he's never cured cancer...but he looks a lot like commenter Dooks (if Dooks shaved his chin). So that's probably a push. Damn. Let the debate continue.
3:35 Boyes with McDonald and Tkachuk, I kind of like that combination. My biggest concern when Boyes and McDonald were paired with Kariya was the lack of size and ability to get a clear in their own end.
3:15 Another nifty play from Berglund. He got a dangerous shot through traffic after he used the boards well to get the puck in deap and near the crease and a cutting St. Louis player.
1:38 Hiller is the goaltender in net for Anaheim. His mask has some odd red stripes. Looks like an old-time leather football helmet.
:07 Jackman just checked Corey Perry into Mason. "And hopefully Mason is ok," Kelly said. Nah. I'd like to see Bishop go out, get hurt and see Wamsley put the pads on. He's gotta have a little something left in the tank.
END OF THE FIRST PERIOD.
Blues and Ducks tied 1-1. Good effort. Keep the comments coming. I'll let you know when second period thread is up, Dooks.
Just sayin.