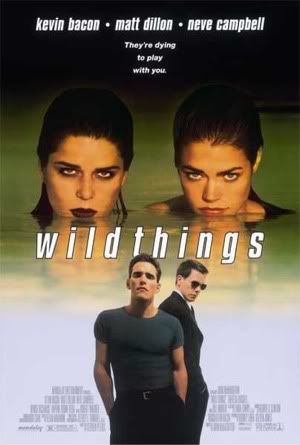 By Brad Lee
Well hello. The Blues play one more on the road before coming home for a short stretch this weekend. And hey, the game is even on TV tonight on the FSMidwest! How weird.
A few notes from Jeremy Rutherford's Morning Skate blog:



Chris Mason gets the start


Everyone's favorite overgrown Swede is centering the top line


No Janssen vs. Boogard; the Cam-ero is up on blocks tonight


David Perron is staying on the point for the No. 1 power play unit


Game time is 7 p.m. CST.
Programming note: the live blog may have a few familial interuptions, but we'll try to keep them to a minimum. The wrapup post tonight will be the December desktop calendar post.
And we'll be back around game time, here at Game Time.
17:37 I'm here. Finishing dinner. Oops.
Talk amongst yourselves for the moment.
IDUNNOHOWMUCHTIMEISLEFT Mason looks good on the penalty kill. I feel so much more confident when he's in right now. Legace, he just hasn't looked right.
ATSOMEPOINTINTHEFIRST Perron looks aggressive with the puck. Even more than normal.
E-Cola. I like it. And Frankensteen.
TONIGHT Without a tough guy on the ice, you think Boogard is just bored?
And the Wild look very holidayish with the red and green. As the commenters mentioned, very much NJ Devilish.
Boyes and Berglund with one defender, no shot. Disappointing.
9:31 Wait, there's 9:31? Man this period is slow. I was expecting "last minute of play in this period" any minute.

Tim
can't get it past the Masonry !!!!
He is strong, like wall.
Blues on the power play. Sorely need some shots. They must have left them in Atlanta.
7:20 "Polak, he's got a heavy shot." That sounds odd.
Decent pressure in the second half of the power play. Still no goal.
5:17 I'm remember why I don't watch a lot of Wild games. They aren't exactly the most fun team to watch, on either end.
The Anheuster-Busch commercial with the clydesdales pulling the sleigh, that thing is older than Gallagher. Still cool. Wonder if they will run that in Brazil where the company is actually based now.
Shots are 12-4 for the Gene Wilders. Suhweet.
Backstrom is a magician. Thought I should mention that.
1:50 Gaborik must be made of paper mache'. I bet Wild blogs call him Fragile Marian. Or Marianne.
:27 Well the score is still 0-0 by the way. Not a lot of memorable moments outside of the acrobatic save by Backstrom and his stick. That sounds dirty.
END OF PERIOD.
Well another scoreless period in Minnesota. Not too surprising since the Wild had one of their worst defensive games ever Monday night.
Keep it going in the comments. We'll have a second period post up at some point. You'll be notified, posters who complain I don't always notify.
And 70 comments through a boring first period, that's not bad people.