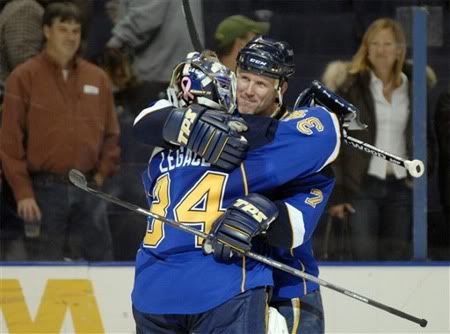 By Brad Lee
Blues play at home vs. the Nashville Predators tonight. Thinking it will be an open thread event. We'll have that up later.
For now, tell us what pray tell Emmanuel Legace and Keith Tkachuk might be doing/saying in this photo from Saturday's 4-3 win over the Phoenix Coyotes. Don't be afraid to fill up the comments.
And as we should always say but don't say enough, we thank you for your support.