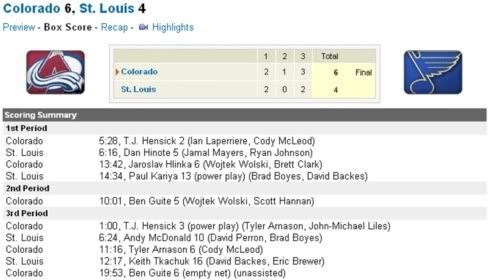 By Brad Lee
As Sean texted me last night:
"That was a winnable game."
What a letdown. Not much else to say. Maybe Chris D was right from Friday night, that the Blues weren't playing as well as we thought. And apparently, if Legace doesn't dominate, the Blues have trouble winning. Feel free to vent here. With 60 comments in the open thread, it's difficult to keep the conversation going.
We'll have fresh, probably depressing stuff tomorrow. In the meantime, enjoy Super Bowl Sunday. And try not to call in sick tomorrow, OK?