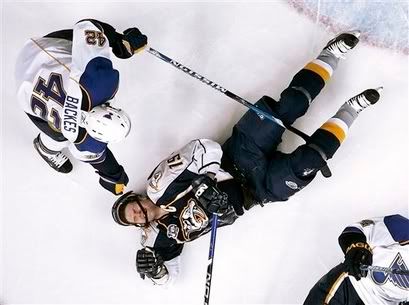 By Brad Lee
Blues vs. Preds. Catch the excitement!
Nashville still has a lot to play for. No doubt about it.
We really don't have a lot to add. Mayb we will get Gallagher to post some of our special April 1 GT bits. Let's just say the paper for tonight is a little on the nontraditional side.
The game has been moved up to 6:30 p.m. St. Louis time for the bullriding network. Tune in and comment if you'd like.