By Brad Lee
T.J. Oshie sits on a trainer's table at the Scottrade Center, texting on his phone...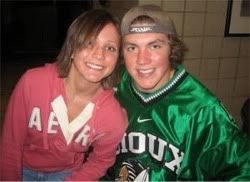 Hey Eeeeej!
Teeeej! Wadup, playa? U still pretending to take finals?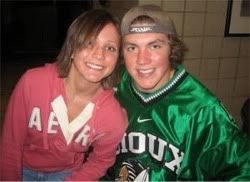 Naw. I'm taking my physical. Getting ready to sign my contract. Going car shopping later.
Sweeeet. Wait. R U nekid right now?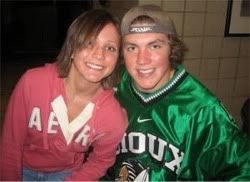 Dude. No. There's a fruit Euro in the room. No way. He wants to text U. Hang on. This is him.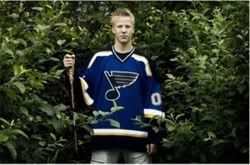 Greetings Mr. Eerik Johnson. I am Lars.
From Metallica?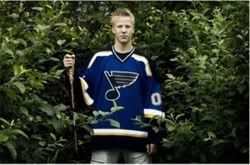 Ha! American humor. I love it. We will make great goals together.
Whatev. Put Teeeeeej back on.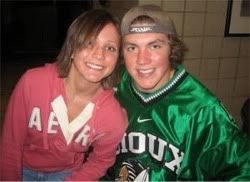 Yo. I gotta go become a millionair. I'll call you later and buy you beer. I'll let you use Toews' old fake ID. You'll never get caught. Trust me.
SWEET.