---
St. Louis Game Time PROSPECT SUNDAYS
---
By Brian Weidler, "Game Time" Prospect Department
---
Cundari, Spitfires Look To Defend Memorial Cup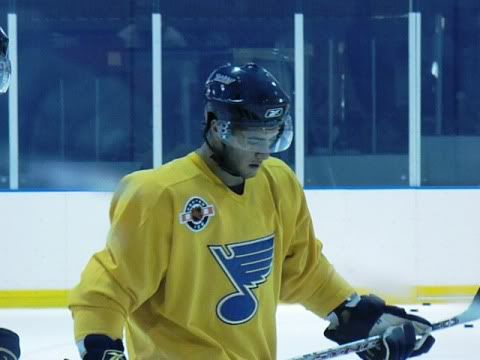 Blues' prospect defenseman Mark Cundari and his Windsor Spitfires teammates will face off this evening against the host Brandon Wheat Kings for the 2010 Memorial Cup, emblematic of Canadian major junior hockey supremacy.
The Spitfires are the defending 2009 Memorial Cup champions, and are back for a second kick at the can. If Cundari and the Spits are victorious, they will join a short list of back-to-back winners in the 90-year history of Memorial Cup competition, and will be the first modern Ontario Hockey League club to accomplish the feat.
Previous back-to-back Memorial Cup champions were the Oshawa Generals (1939-40), Toronto Marlboros (1955-56), Montreal Junior Canadiens (1969-70), New Westminster Bruins (1977-78), Cornwall Royals (1980-81), Medicine Hat Tigers (1987-88) and Kamloops Blazers (1994-95).
Cundari finished the 2009-10 regular season with a scoring line of 8-46-54 in 63 games, and posted a plus-45 (good for third place in the OHL behind Barrie's Nick Crawford and Windsor teammate Taylor Hall) 139 PM, three power-play tallies and a pair of game-winning goals. In the OHL playoffs, Cundari posted a 3-15-18 scoring line in 19 games, a solid plus-19 mark, 42 PM, one power-play and one shorthanded goal.
In three Memorial Cup games, Cundari has a pair of assists, a plus-7 mark, and six minutes in penalties.
Game time for tonight's Final game is 6:00 PM Central.
---
Jake Allen Named CHL Goaltender Of The Year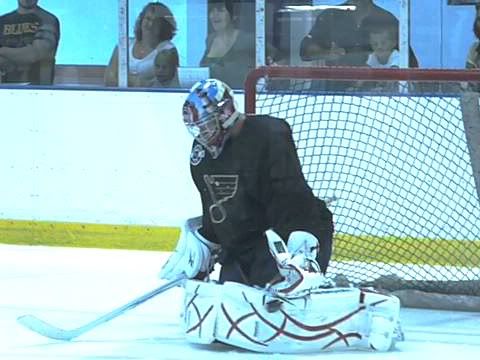 Blues' prospect Jake Allen was named the Canadian Hockey League (CHL) Goaltender of the Year for 2010 yesterday, one of ten national award winners who were presented with their trophies as part of the 2010 Mastercard Memorial Cup festivities in Brandon, Manitoba.
Allen, a 6' 2, 185-pounder from Fredericton, New Brunswick, was the Blues' second pick (34th overall) in the second round of the 2008 Entry Draft. Splitting time between the Montreal Juniors and Drummondville Voltigeurs of the QMJHL, Allen posted a 29-14-0 record in 45 games played (2512:19 of playing time), with a 2.20 GAA and 92.2% save percentage (92 goals against, 1081 saves on 1174 shots).
LINK to article at the QMJHL website. The portion of the article relevant to Jake Allen is reproduced below:
Prospects Hockey Goaltender of the Year: Jake Allen, Drummondville Voltigeurs. Allen, a 19-year-old from Fredericton, NB, also captured the Jacques-Plante trophy with the best goals-against-average in the QMJHL with a mark of 2.20. He also posted a save percentage of .922 and produced a 29-14 record in 45 games with the Voltigeurs and Montreal Juniors this season. Allen also backstopped the Canadian National Junior Team to a silver medal at the 2010 IIHF World Junior Championship. Also considered for the award was Martin Jones of the Calgary Hitmen, and Chris Carrozzi of the Mississauga St. Michael's Majors.
Video, courtesy of the Mastercard Memorial Cup website, of interviews with some of the major award winners. The interview with Allen starts at 2:54.