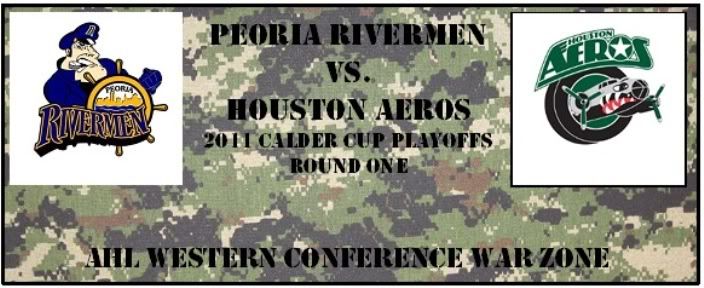 By Brian Weidler, "Game Time" Prospect Department
---
AFTER THE JUMP:
Your Game Day Thread for Game Two of the AHL Calder Cup playoff series between the Peoria Rivermen and the Houston Aeros. Links to radio broadcasts and AHL Live PPV video are also there.
...
Link to Rivermen radio broadcast.
Link to Aeros radio broadcast.
Link to AHL Live pay-per-view video.
Link HERE to Game Time's Peoria-Houston Playoff Preview.