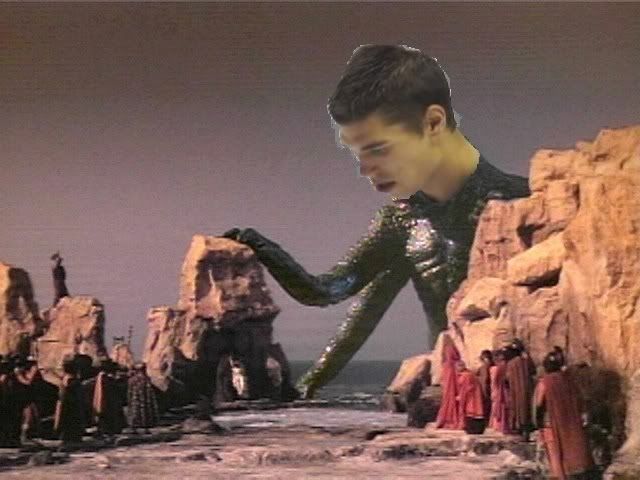 "Release the Cracknell..."
============================================================
TRANSACTIONS
Date
Link
Details
01-31-14
LINK
RW CODY BEACH reassigned to Chicago (AHL) from Kalamazoo (ECHL) by St. Louis.
============================================================
INJURY REPORT
Date
Link
Details
...
...
None to report.
============================================================
WOLVES GAME RECAPS
Jan. 26, 2014
Wolves skate past Bulldogs 4-1
HAMILTON, ON --- The Chicago Wolves left Ontario with a pair of victories as they bagged their second win of the weekend with a 4-1 decision over the Hamilton Bulldogs on Sunday at Copps Coliseum.
Left wing Dmitrij Jaskin (G, A) and defenseman Mark Cundari (G, A) both posted multiple point games, while right wing Tyler Shattock and defenseman Joel Edmundson also tallied for the Wolves.
LINK to scoresheet at TheAHL dot com.
--------------------
Jan. 29, 2014
Wolves Overpowered 4-1 in Rochester
ROCHESTER, NY --- The Chicago Wolves could not maintain the offensive outburst they enjoyed on Sunday as they fell to the Rochester Americans 4-1 Wednesday night at Blue Cross Arena.
Center Adam Cracknell tallied the lone goal for Chicago in his third game for the Wolves while goaltender Jake Allen (17-11-2) stopped 18 of 21 shots.
The Wolves (23-16-2-2) started quickly as they dented the net just 15 seconds into the game, the team's fastest opening goal of the season. Following a faceoff win, Chicago collected itself in its own zone before starting the breakout. Cracknell carried the puck up the wall before dishing it to Ty Rattie, who handed it back to Cracknell in front of the net for a tap-in and the center's first goal in a Wolves uniform.
LINK to scoresheet at TheAHL dot com.
--------------------
Jan. 31, 2014
Cracknell, Wolves Fly by Griffins 6-2
GRAND RAPIDS, MI --- Five different players scored as the Chicago Wolves finished off a five-game road trip with a 6-2 win over the Western Conference-leading Grand Rapids Griffins on Friday night at Van Andel Arena.
Center Adam Cracknell (2G, A) paced Chicago's offense with three points, tying a career-high, while defenseman Taylor Chorney (2A) and forward Nathan Longpre (G, A) also posted multiple-point efforts. Right wing Ty Rattie, defenseman Mark Cundari, and center Alexandre Bolduc rounded out the goal scorers.
LINK to scoresheet at TheAHL dot com.
--------------------
Feb. 1, 2014
Rattie's rocket lifts Wolves over Iowa
ROSEMONT, IL --- Rookie right wing Ty Rattie's one-time blast with 29 seconds left in overtime lifted the Chicago Wolves to a 3-2 victory over the Iowa Wild Saturday night before 11,123 at Allstate Arena.
Rattie scored twice and Dmitrij Jaskin added a goal for the Wolves (25-16-2-2), who won for the seventh time in a string of eight consecutive home games decided by one goal. Matt Climie (6-7-0) posted 24 saves in the win.
LINK to scoresheet at TheAHL dot com.
--------------------
PAW PRINTS: Blueliner Edmundson, in addition to netting his second goal of his rookie campaign this week, was also a plus-6 in the last four games ... The Wolves (45 GP, 25-16-2-2, 54 pts) currently hold the fifth seed in the AHL Western Conference; Milwaukee is just two points back (21-13-6-4, 52 pts), and the Admirals have a game in hand on the Wolves ... Both clubs play just twice this week; Milwaukee hosts Hamilton on Wednesday, and Utica on Friday, before the Wolves travel to the Bradley Center a week from today.
--------------------

DATE
...
OPPONENT
TIME
VENUE
02-04-14
vs
UTICA
11:00 AM CST
Allstate Arena, Rosemont, IL
02-07-14
at
IOWA
7:05 PM CST
Wells Fargo Arena, Des Moines, IA
============================================================
K-WINGS GAME RECAPS:
Jan. 26, 2014
Kalamazoo defeats Reading 3-2
KALAMAZOO, MI --- In their last 10 road games (8-2-0-0), no one has been able to stop the Reading Royals, with the exception of the Kalamazoo Wings. Just as they did two nights previous the K-Wings defeated the Royals, this time by the final of 3-2, Sunday afternoon at Wings Stadium.
LINK to scoresheet at ECHL dot com.
--------------------
Jan. 29, 2014
Jackals extend K-Wings road losing streak
Elmira defeats Kalamazoo 4-1
ELMIRA, NY --- Scoring three unanswered goals, the Elmira Jackals extended the Kalamazoo Wings road losing streak to a season-high four games with a 4-1 victory Wednesday night at the First Arena.
LINK to scoresheet at ECHL dot com.
--------------------
Jan. 31, 2014
Wheeling defeats Kalamazoo 3-2 in a shootout
WHEELING, WV --- For the fourth straight time, a game between the Kalamazoo Wings and Wheeling Nailers had to be decided in a shootout. The Nailers fought off a K-Wings third period comeback to hang on a to a 3-2 victory.
LINK to scoresheet at ECHL dot com.
--------------------
Feb. 1, 2014
Ftorek's power play goal hammers the Nailers
Kalamazoo defeats Wheeling 3-1
WHEELING, WV --- The Kalamazoo Wings concluded their three-game road trip with a 3-1 victory Saturday night against Wheeling Nailers.
Jordan Binnington made 29 saves to earn the win, which helped the K-Wings snap a season-long five-game road winless streak (0-4-0-1).
LINK to scoresheet at ECHL dot com.
--------------------
WING TIPS: The K-Wings (43 GP, 23-16-1-3, 50 pts) currently hold the sixth seed in the ECHL Eastern Conference race ... Evansville has the same number of points as the K-Wings (21-12-3-5, 50 pts), but hold the fifth seed by virtue of having played two fewer games ... the seventh seeded Orlando Solar Bears (22-16-1-2, 47 pts) are three points back, but have two games in hand in the Wings.
--------------------

DATE
...
OPPONENT
TIME
VENUE
02-05-14
vs
ELMIRA
7:00 PM EST
Wings Stadium, Kalamazoo, MI
02-07-14
at
FORT WAYNE
8:05 PM EST
Memorial Coliseum, Fort Wayne, IN
02-08-14
vs
TOLEDO
7:30 PM EST
Wings Stadium, Kalamazoo, MI
============================================================
COMING UP:
Tune in for "The '14 File" today at 1414 hours -- or 2:14 PM for you civilians -- followed by "Trending Up" at 3:00 PM, "On The Horizon" at 4:00, and the Prospect Stats Update at 5:00... and Go Broncos!!! #UnitedInOrange #TimeToRide